Greenville is full of eclectic, treasure-filled shops that feature fabulous handmade goods! My "Handmade in Greenville" shopping spree is the perfect way to spend a Saturday supporting local businesses, artisans and craftspeople:
First Stop - Morning Sips and Sweets:
Start your day in the West End by treating your taste buds to a great breakfast and something warm and sippable from
Coffee to a Tea
! This fun, local spot features an awesome beverage and café menu PLUS a full cake menu that will delight with every bite. Their cakes are simply the best in town!
Insider's Tip: Coffee to a Tea also has an awesome selection of sweet treats and breads baked to accommodate gluten-free diets!
Second Stop - Handmade for Home and Office:
After you've treated your taste buds, head up Augusta Street to Aberdeen Drive for some stylish handmade treats for your home or office at
Art & Light
! Here you'll find amazing art (from the gallery's eight resident artists), as well as furniture, lighting and accessories to fit every style and budget.
Third Stop - Fun Accessories and Food Trucks:
Now it's time to take a short drive to Wade Hampton Boulevard where you'll have a blast "digging" into some unique hand-crafted finds at
Urban Digs
! Framed art and mirrors, pillows, notecards, housewares, linens and a really great selection of terrariums are just a few of the unique selections from local and regional artisans you'll find in this super cool shop.
Insider's Tip:
The Urban Digs parking lot is also a favorite hangout for many local food trucks. Be sure to check
the shop's Facebook page
for the latest news on what hand-crafted food finds you can feast on when you've finished shopping!
Last Stop - Small Space with Big Finds: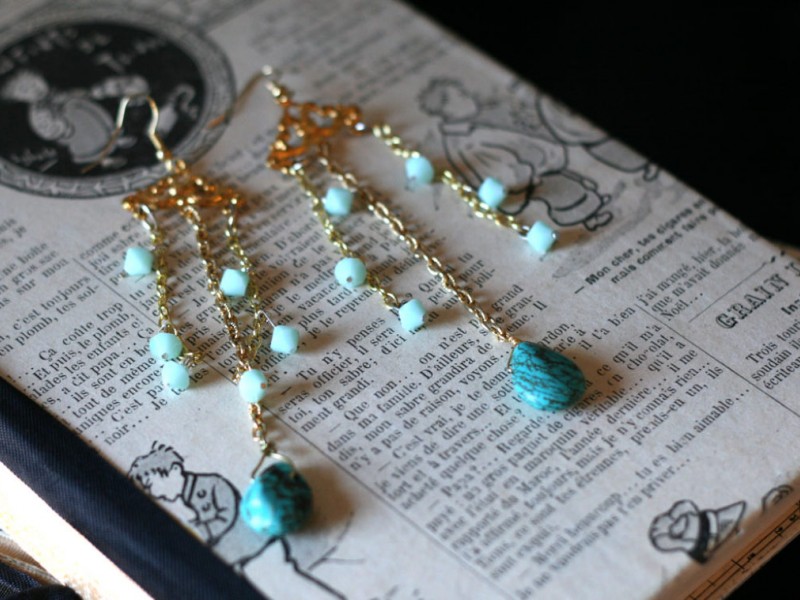 Around the corner from Urban Digs is the last stop on my "Handmade in Greenville" shopping spree...
Magpie!
Located next to
Shinola Antiques
on Mohawk Drive (behind
The Community Tap
), this Saturday-only shop sure packs a LOT of "carefully curated" finds into a 10 x 10 space! From art and accessories to gifts and stationery...Magpie has it all!
THAT Something Extra:
Handmade in The Village
If you're looking for even MORE handmade finds, check out one of the special events happening in The Village of West Greenville! From the village-wide First Fridays and food festivals, to guest artists and book signings at individual shops, there's always something to celebrate in this artisan community!
Handmade for Four-Legged Friends
The Barkery Bistro is a great place to pick up a few fresh-baked, handmade treats for your favorite furry friends! They use all natural ingredients and even have birthday cakes and "pupcakes," too!