Just because the weather isn't cooperating doesn't mean there isn't PLENTY of adventure to be had in Greenville! Gather up your friends and family and check out my idea of a whole weekend's worth of indoor activities that are sure to bring a smile to everyone's face.
Friday Evening:
Visit Greenville County's very own IMAX Theater for some movie night fun, complete with buttery popcorn, your favorite soda and some chewy, gooey candy! Located off I-385 in Simpsonville, the Great Escape offers the latest in Hollywood blockbusters on their selection of "regular" big screens, as well as showings of movies specially shot for the SUPER-big IMAX screen. Insider's Tip: Tickets for IMAX movies are generally a good bit more expensive than those for regular movies. Be sure to call or check with the theater for ticket cost, availability, and show times.
Saturday Morning:
Start your Saturday off right in downtown Greenville with a croissant and a cup o' Joe at Soby's on the Side. Better yet, add even MORE adventure to your morning by letting each member of your family invent their own unique culinary creation from this popular breakfast spot's "Build Your Own Grits Bowl" menu offering.
After breakfast, it's off for indoor treasure hunting up Main Street a bit at Greenville Gemstone Mine! Different price ranges of "mine dirt" buckets are available for "fluming," and if you don't find treasure in your first bucket, they'll keep them coming until you do. Insider's Tip: Be sure to visit the Greenville Gemstone Mine's website for a coupon worth 10% off one gem bucket.
Saturday Afternoon:
Enjoy a "cool" afternoon indoors as you hit the ice for some skating fun in Taylors at the Greenville County Rec Pavilion! Sessions are scheduled in hour-and-a-half intervals, so be sure to check the Greenville County Rec website for times. Skate and "walker" rentals (in case you tend to slip and fall) are also available. Insider's Tip: Root for the home team at a Greenville Swamp Rabbits hockey game during their regular season and save your ticket stub! You can use it to get $3 off the price of admission for public skate sessions at the Greenville County Rec Pavilion during special promotion times!
Sunday: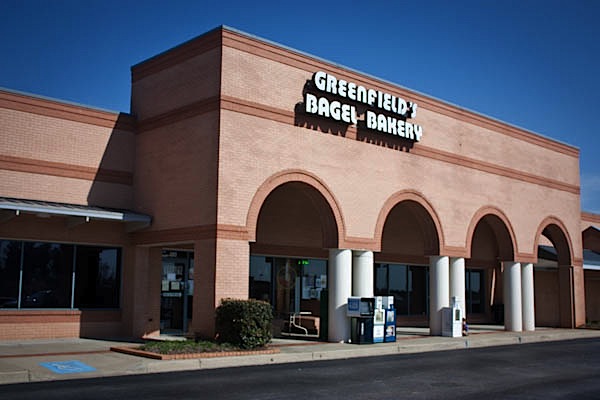 Grab a late breakfast at Greenfield's Bagels & Deli, located just off of Laurens Road. Their bagel menu boasts over 20 different yummy flavors, like Double Crunch Cinnamon and Sunflower, and their lunch items are equally as amazing! Then, pile everyone in the car and head over to Monkey Joe's to let the younger kiddos jump, climb and bounce their way through to the end of your indoor adventure weekend! Insider's Tip: Be sure to ask about Monkey Joe's "Frequent Jumper" card. It can be used for walk-in play any time during normal business hours and reduces the price of admission (the next time you visit) by up to 40%!
THAT Something Extra:
Shop 'til You Drop!
For some super-fun indoor retail therapy any day of the week, visit the Haywood Mall (right off I-385). You're sure to find whatever you're looking for at one of the many shops all under the same roof at this popular venue. You can even walk the upper or lower levels for some inclement weather exercise, too! (Bring out that inner mall walker!)