It's no secret that Greenville, SC is a beautiful community. As one of the highest populated places in South Carolina, it's easy to get so swept away in the bustle of our lives and routines that we overlook the beauty all around us. Greenville is full of scenic locations-so grab your car keys, your camera, and prepare for a fun day of shooting. Whether you're a seasoned photographer, taking photos of your family, or just looking for some snapshots for your next Facebook cover photo, these locations in Greenville are sure to make an impression!
Film Roll 1- Main Street
Downtown Greenville has become quite the hub of activity for the city. With an intensive revitalization program complete, downtown is now host to everything from food festivals, to city hall weddings, to shopping and world-class restaurants. The architectural elements in the downtown area include almost everything from traditional-built brick to sweeping steel lines. Be sure to capture the stunning Westin Poinsett Greenville hotel, which dates back to the mid-1920s. Insider's tip: Make sure you keep your eyes peeled for the Mice on Main, which are nine tiny, bronzed works-of-art sculptures hidden along Main Street, making for charming additions to your photos. You can pick up their book, "Mice on Main," at Mast General Store.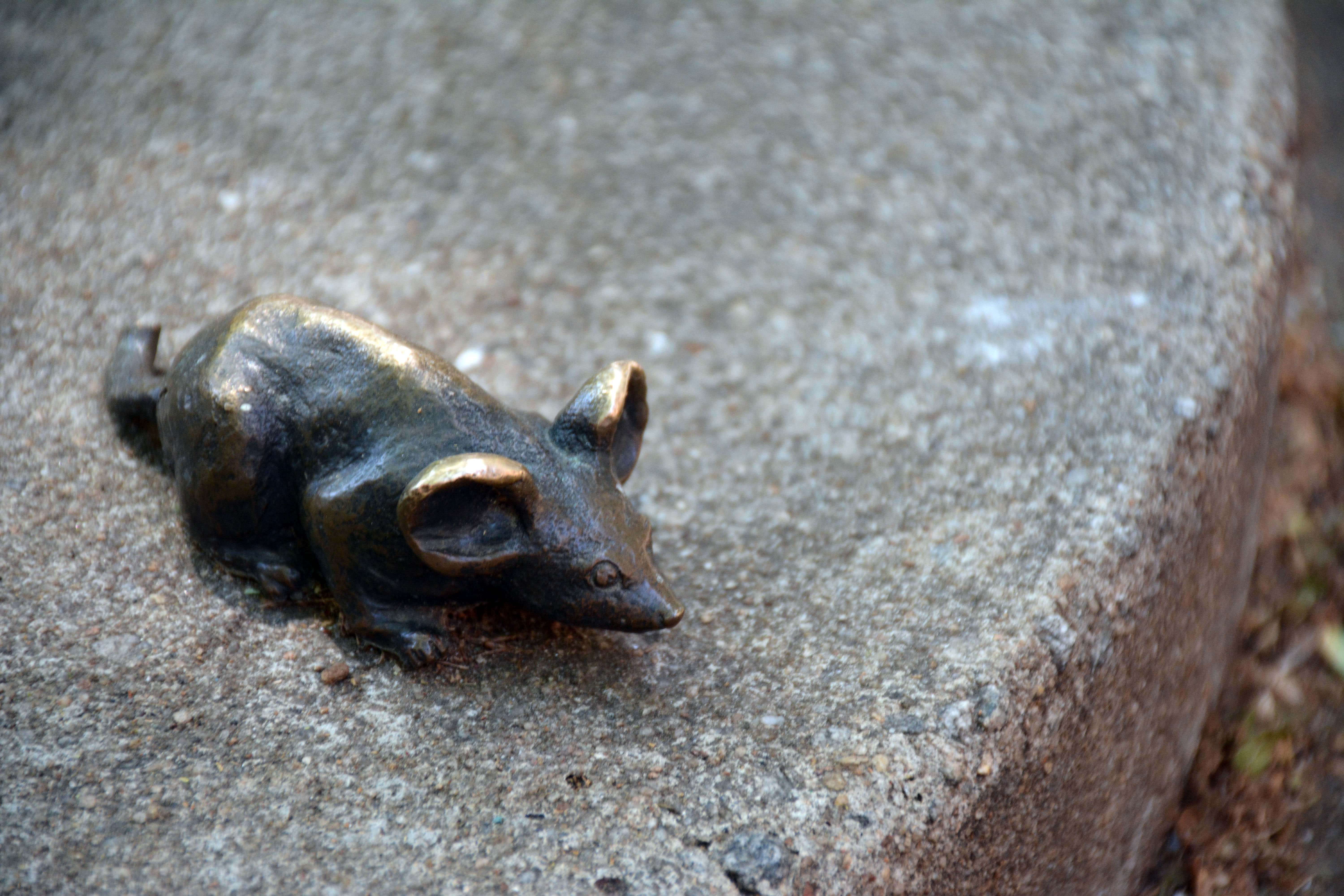 Film Roll 2- Falls Park
Continuing down Main Street, you'll find Falls Park on the Reedy. Many people would call this park the jewel of Greenville's downtown, as it is a unique and unexpected gathering spot for everyone in the city. Make sure to walk across the Liberty Bridge to view and shoot the waterfall and gardens below. Once you've gotten the bird's eye view (and maybe a nice selfie), head down towards the amphitheater stage. Insider's tip: If you continue past the stage and look to your right, you'll see a smaller waterfall shrouded in dappled light from the trees above. It's one of my favorite spots to grab a few portrait photos, and is a nice contrast to the rest of the park environment. And don't forget to get a few shots of Greenville's famous American Beech tree, also known as the "Root Tree." Its cascading root system makes for a fantastic backdrop for portraits.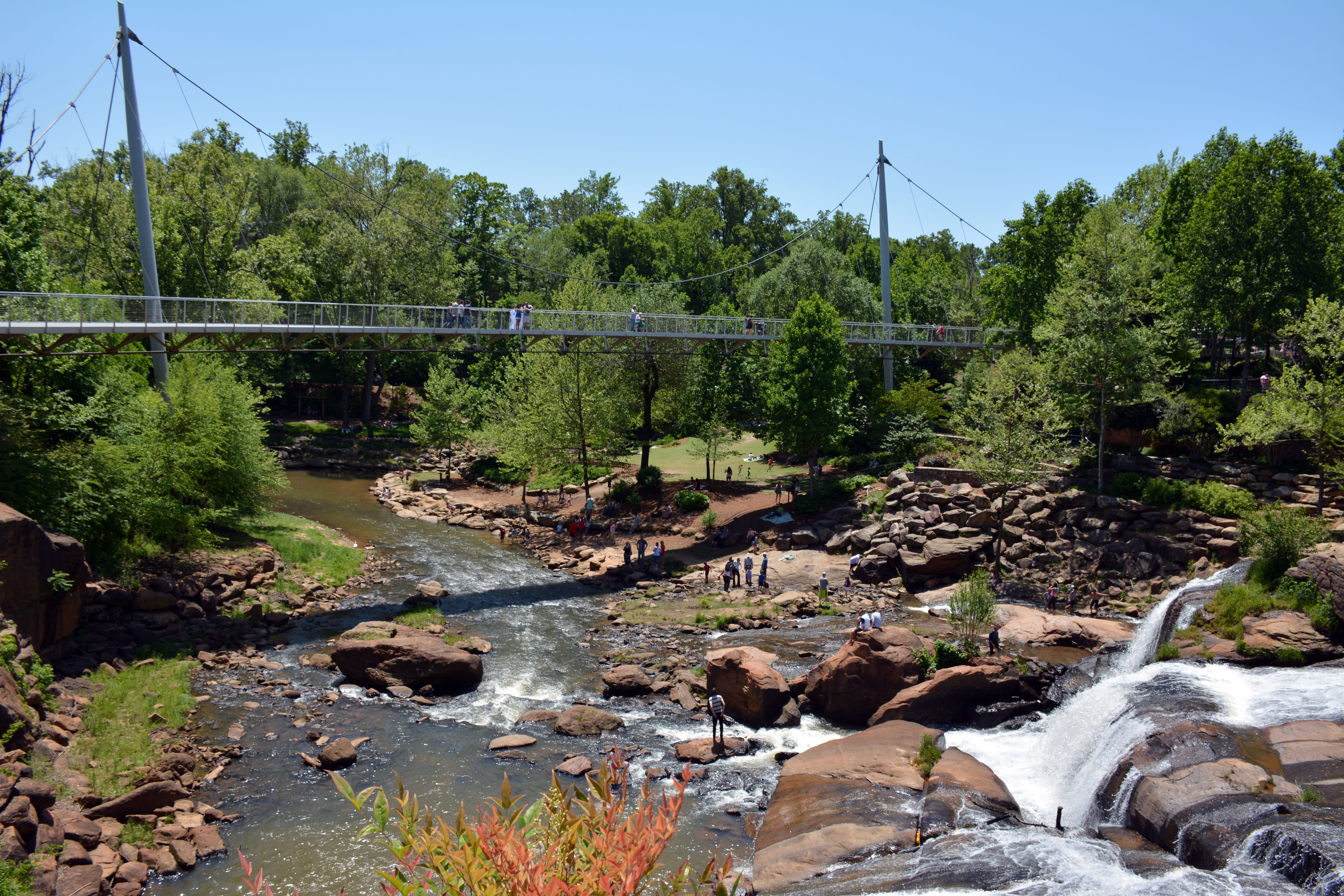 After that, circle back around the park and check out Reedy Place-a lovely little nook next to the Peace Center and Wyche Pavilion. Speaking of the Wyche Pavilion, definitely snap some shots here- it's a gorgeous open-air brick structure located on the banks of the Reedy River
Film Roll 3- Heritage Green
Once you've gotten some great pictures of Main Street, hop back in your car and head towards the Heritage Green campus, off of College Street. Greenville's cultural epicenter, the campus boasts several of Greenville's finest assets: the Greenville County Museum of Art, Hughes Main Library, The Children's Museum of the Upstate, Greenville Theatre, Upcountry History Museum, and the Carolina Music Museum. The campus includes fountains, outdoor art, dynamic landscape scenes, and modern architecture in a historical setting. Insider's tip: Don't forget to use the #yeahTHATgreenville hashtag when you post photos on Facebook and Instagram and you might gain some extra "exposure." (Sorry, a little photographer humor!)
Film Roll 4- Furman University
Now, head north on Highway 25 to visit Furman University. Known far and wide for its beauty, the Furman University campus revolves around a lovely little lake, making for beautiful landscape shots and providing a perfect backdrop for portraits. First, head up to the bell tower. It's a short walk, but you won't be disappointed by the view you get of the campus! Insider's tip: There are also several gardens in different styles; my two favorites are the Asia Garden and the Rose Garden-especially when the flowers are in bloom. 
Film Roll 5- Paris Mountain
Check your camera battery and head towards Paris Mountain State Park for the last stop. Paris Mountain is conveniently located only about 10 minutes from the downtown area. Whether you enter the Park or just take a scenic drive around the area, the mountain offers some stunning views of downtown. Insider's tip: Try the area around Tower Road. On a clear day, you'll be able to see for miles and get that priceless landscape photographs. 
THAT Something Extra:
Looking for some less urban, more out-of-the-way spots to shoot? North of Greenville, check out Campbell's Covered Bridge, the last remaining covered bridge in South Carolina. If you head south, stop by Lake Conestee Nature Park - featuring wetlands, hiking trails, and local wildlife. Lastly, take a trip to Poinsett Bridge. Local lore says it's haunted, but if you're brave enough to go at dusk you can get some gorgeously lit shots.