We all love fresh food, and the best way to connect with your family and get healthy is to get kids involved in the process by visiting local U-pick farms. Getting the whole family involved in food gathering and preparation is important for children to learn where food comes from. They are more likely to try healthy foods if they are involved in the process. This weekend I sought out local U-pick farms in the Greenville area. 
First Pick: Beechwood Farms
Beechwood Farms is the perfect place for some strawberry picking! This sprawling farm is just outside Greenville in Travelers Rest.  Strawberry season tends to start in late April, and by the end of May, they should have turnip greens, beets, and spring onions ready for picking. Other vegetables that will be ready for picking each spring/summer are: tomatoes, peppers, peas, snap beans, squash, and zucchini.  They even accept vouchers for the senior citizen farmers market voucher program!  The goal of this program is to provide seniors with locally grown, fresh produce to supplement their diet. Insider's tip: Can't make it to the farm? You can find their produce at the following local markets, depending on the season.   
Second Pick: Fisher's Orchard
Upon driving to Fisher's Orchard, I noticed acres of perfectly trimmed peach. Fisher's has two other locations in Taylors and Dillard with fresh vegetables already picked and ready to take home - perfect for bringing a big bowl of colorful salad to your next summer party!
Third Pick: Sandy Flat Berry Patch
Sandy Flat Berry Patch is another favorite must-stop strawberry U-pick option in the Upstate.  They also offer different crops in the later spring and summer months, including: lettuce, broccoli, cabbage, zucchini, cantaloupe and watermelon.  Their produce can also be found at the Travelers Rest Farmers Market and the Downtown TD Farmers market.  Insider's tip: Sandy Flat provides all the berries for Marvelous Pies.  Lisa, the owner of Marvelous Pies, is a local baker that specializes in farm-to-table desserts.  She uses only the freshest ingredients from local farmers in her pies.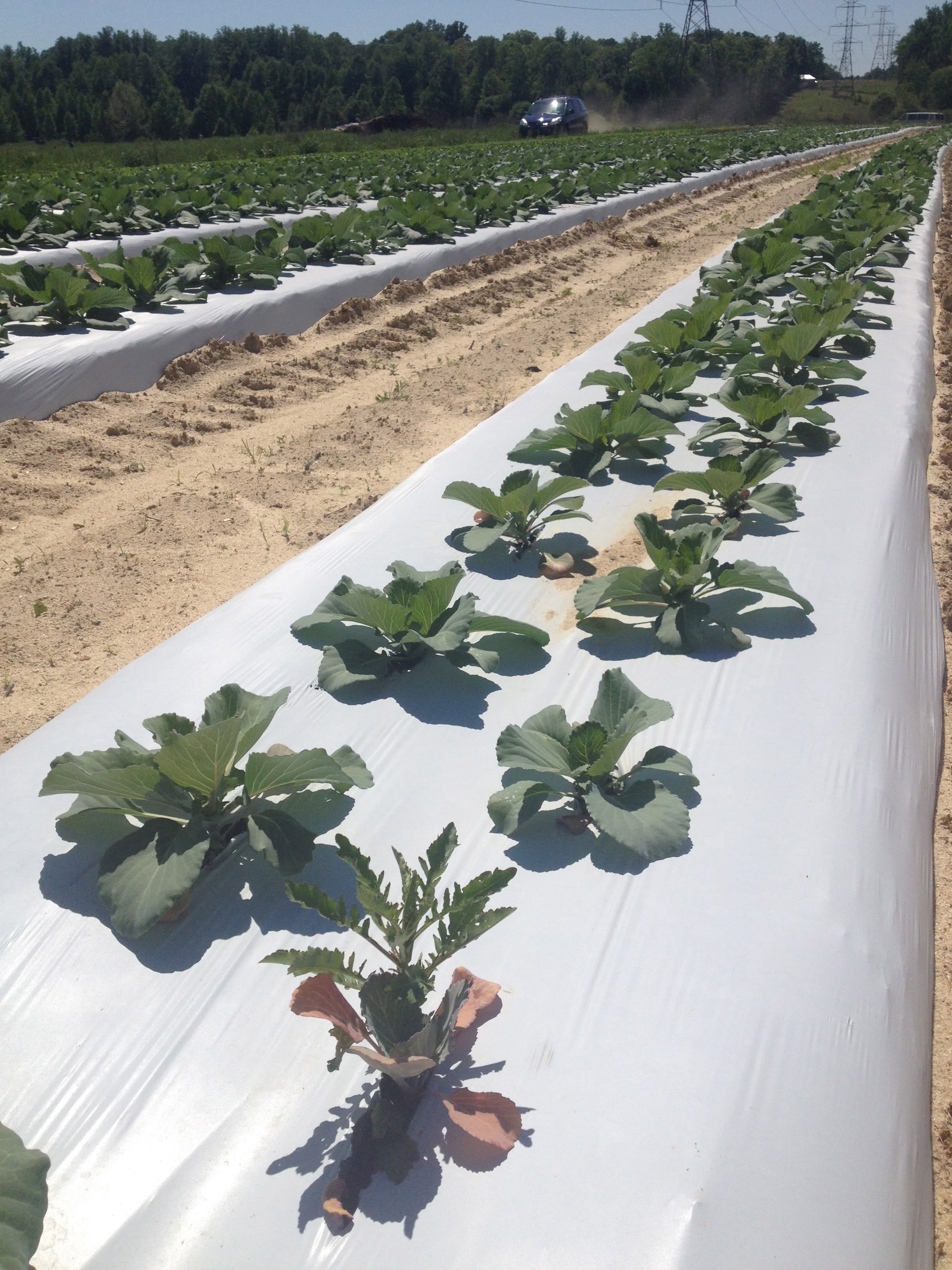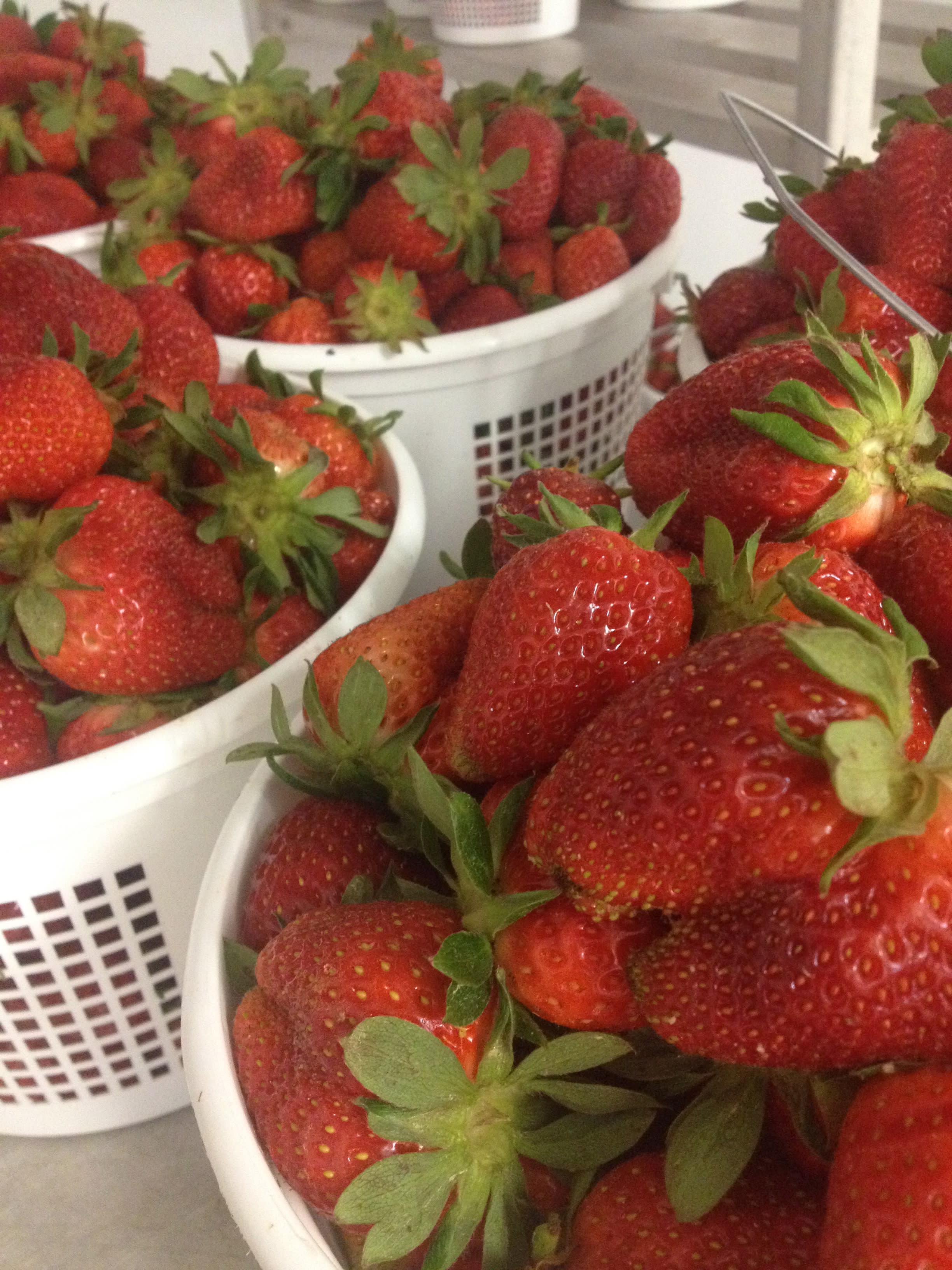 Fourth Pick: Gentry Farms
Gentry Farms kicks off blueberry season in June, and U-Pick berries are just $10/gallon! This farm boasts 2,400 organic blueberry bushes. During the spring, summer and fall seasons, Gentry Farms also participate in the Fountain Inn Farmers Market and the Downtown TD Farmers Market. Be sure to connect with them on Facebook for updates. Insider's tip: Gentry Farms supplies berries to an impressive list of local restaurants and hotels.
Fifth Pick: The Happy Berry
While you are on your produce-pickin' journey, do not forget The Happy Berry.  They maximize the harvest by planting many different kinds of berries so that they can be picked from June to October. 60% of their berries are picked/sold straight from the farm, and about 35% are sold at these local markets:
THAT Something Extra:
Upstate Farm Tour
Tour over 20 local, sustainable farms and meet the farmers! Happy Berry is one of the participating farms along with others from Anderson, Greenville, Pickens, Oconee and Spartanburg Counties.