Lake Conestee Nature Park
Lake Conestee Nature Park (LCNP) consists of approximately 400 acres of beautiful natural habitat on the Reedy River just 6 miles south of downtown Greenville, South Carolina. The park contains both hardwood and evergreen forest, extensive wetlands, 3 miles of the Reedy River, and a rich diversity of wildlife habitat. Deer, raccoon, beaver, fox, river otter, and various small mammals inhabit the park, along with numerous species of reptiles and amphibians. Over 200 bird species have been reported by the Greenville County Bird Club. The park has been designated as an Important Bird Area of Global Significance by the National Audubon Society.

LCNP is owned and operated by the Conestee Foundation. The Mission of the Conestee Foundation is to develop Lake Conestee and contiguous community lands into a nature park and wildlife sanctuary for public recreation and environmental education. Each year around 3,000 students from Greenville and surrounding counties visit the park for nature based field trips. The park also offers educational events that are open to the general public twice a month.
601 Fork Shoals Rd.

Greenville, SC 29605
Click the drop down below for
more info on this listing
General Information
Pet-Friendly: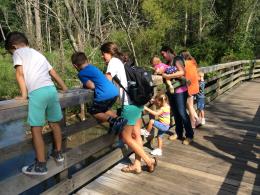 29
Nov 29 2018 - Nov 30 2018
Dates vary between September 20, 2018 - November 30, 2018
The Knee-High Naturalist program offers two, 1.5 hour, classes per month to pre-kindergarten students. There is a 6 class series offered each season (except winter). For the...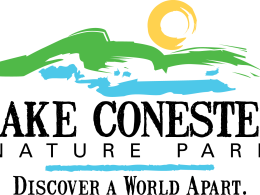 01
Dec 01 2018 - Dec 01 2018
Learning bird songs can be a lot like learning a foreign language. It is hard work for adults whose brains have stopped growing. For kids, however, learning the foreign...