This member spotlight was originally published in June 2020. 

What will you notice first when stepping into Bobby's BBQ? Perhaps it will be the aroma of the BBQ meat, 100% wood smoked, coming out of the no-gas no-electricity pit room. In fact, just ask Tay and he'll happily give you a tour to see the 1000-gallon tanks producing the full flavor profile typical of Bobby's products. Add Bobby's Seasoning (all natural, no MSG, low sodium) and home-made family-recipe from-scratch sides, and your taste buds will forever thank you.

Octavius (Tay) Nelson started his culinary career at age twelve in his father's restaurant and managed its entire luncheon service before finishing high school. By 2018 Tay and his wife Sarah were ready to open Bobby's BBQ, honoring the memory of his late father and brother.

Bobby's BBQ is a warm, inviting place. In times of normality, community tables encourage strangers to hang out a while and make new friends. And in times of a global pandemic, respect and concern for coworkers and patrons (together with a delivery service and extra tables outdoors) has helped Tay keep everybody safe while providing delicious food and a feeling of togetherness. Not once during the pandemic has Tay had to close. Not once. Now that's a good rating.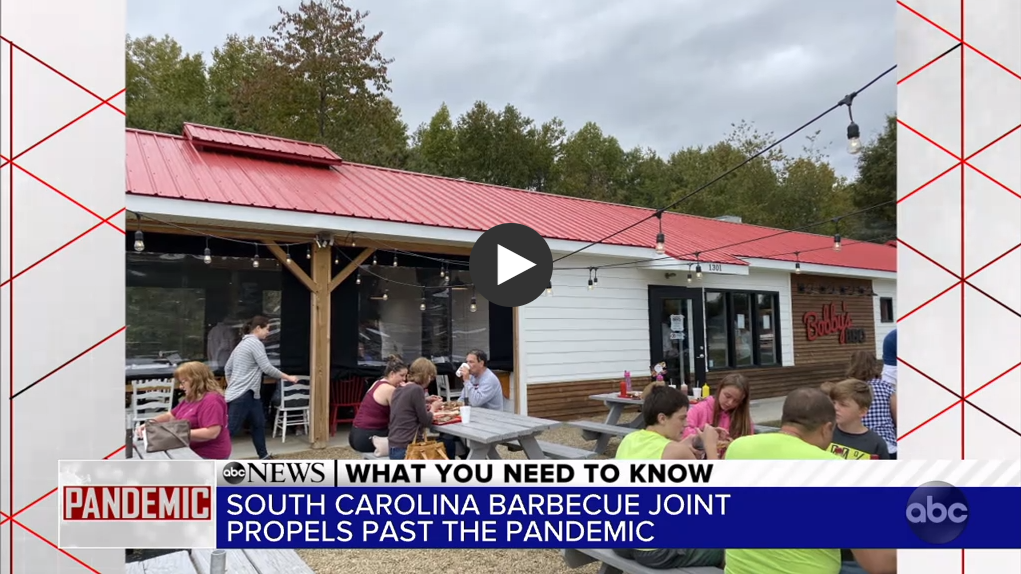 Visit Bobby's BBQ at 1301 N Main St, Fountain Inn or give them a shout at (864) 409-2379.