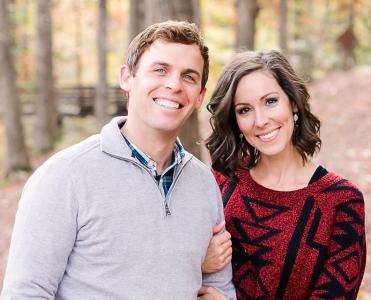 This member spotlight was originally published in May 2019. 

               Meet Kristopher and Monica Decker…the faces of Firewater Photography. The couple met while living in Hawaii.  When they decided it was time to return to the mainland, Kris and Monica set out on a four month road trip exploring the United States, and searching for their new home. During their journey, they discovered Greenville, South Carolina and fell in love with the area. They loved Greenville's charming Main Street, the proposed Falls Park and Liberty Bridge (still under construction at the time), and all of the easily accessible outdoor resources the area offered.
               Kris Decker is considered one of the top Architectural Photographers in the Southeast. He works with Architects, Interior Designers, Builders, Developers, Engineers, Hoteliers, and Restaurateurs throughout the Southeast. Kris also offers imagery of various Greenville area attractions, as well as a variety of beautiful fine art photography of nature in both literal and abstract forms. Kris has been a proud member of the American Society of Media Photographers for more than 10 years. The American Society of Media Photographers is the premier trade association for the world's most respected photographers.
                Monica Decker manages the day to day operations at Firewater Photography, which includes everything from scheduling, to processing Accounts Payable and Accounts Receivable, to managing the website and social media sites. Monica and Kris also stay very busy raising their two small children.  
Please keep Firewater Photography in mind for your business marketing needs! http://www.firewaterphotography.com