Yeah, that date night at home

Looking to do something with that special someone besides Netflix & Chill? If you've already made it through all eight episodes of Tiger King, we've got a few ideas for what you can do next.
If you've been stuck inside the house with each other for a while, your significant other may need some convincing, but this is the perfect time for a date night at home. Here are some pickup lines to make sure your date gets started off on the right foot:
Baby, do you need toilet paper? Because I can be your Prince Charmin.
Without you, my life is as empty as the supermarket shelf.
You can't spell virus without U and I.
Since all of the public libraries are closed, I'm checking you out instead.
Stay tuned for August's lineup! The"Gimme the Gig" contest winner will play on the final night of Sound Check: August 27, 2020.
2. A Candelight Dinner for Two, Please.
"One cannot think well, love well, sleep well, if one has not dined well." – Virginia Woolf
Nothing says romance like opening a bottle of wine, so why not pick up a bottle (or two) of Trimbach (Pinot Blanc) or an Educated Guess (Cabernet Sauvignon) from Ruth's Chris Steak House? We also highly recommend the Filet Mignon with Pepper Jack Grits at Halls Chophouse to pair with a bottle of your choosing from 100+ wines.
If you're looking for a more casual option, try the takeout from the Rick Erwin Dining Group. They're offering their regular salads, sandwiches, and entrees to-go or for curbside pickup at Rick's Deli & Market. 
Fancy meals always come with delicious bread that either needs to be lathered in butter or dipped in oil. For the latter, try tasting the Sommelier Olive Oil Line for Bread Dipping from Oil & Vinegar or their Oil & Vinegar Dipping Box. The obvious (and most delicious) choice for fresh bread is the Stecca Bread from Swamp Rabbit Cafe & Grocery. 
And for the candlelight…look no further than Greenville's very own candle micro-factory, Magnolia Scents by Design. Fabulous scent options for date night include Casanova, Chocolate Orchid, Hot Fudge Brownie, or Orange Chili Pepper.
Be sure to get creative with dinner! Put a tablecloth on your dining room table and pull out your fanciest dishes, lay out a blanket for a picnic setting in your yard (complete with stargazing), or give your living room floor an ambience perfectly suited to just the two of you.
For a full list of restaurants offering curbside pickup, delivery, or drive-through entrees ideal for your date-night food selections, check out our updated list.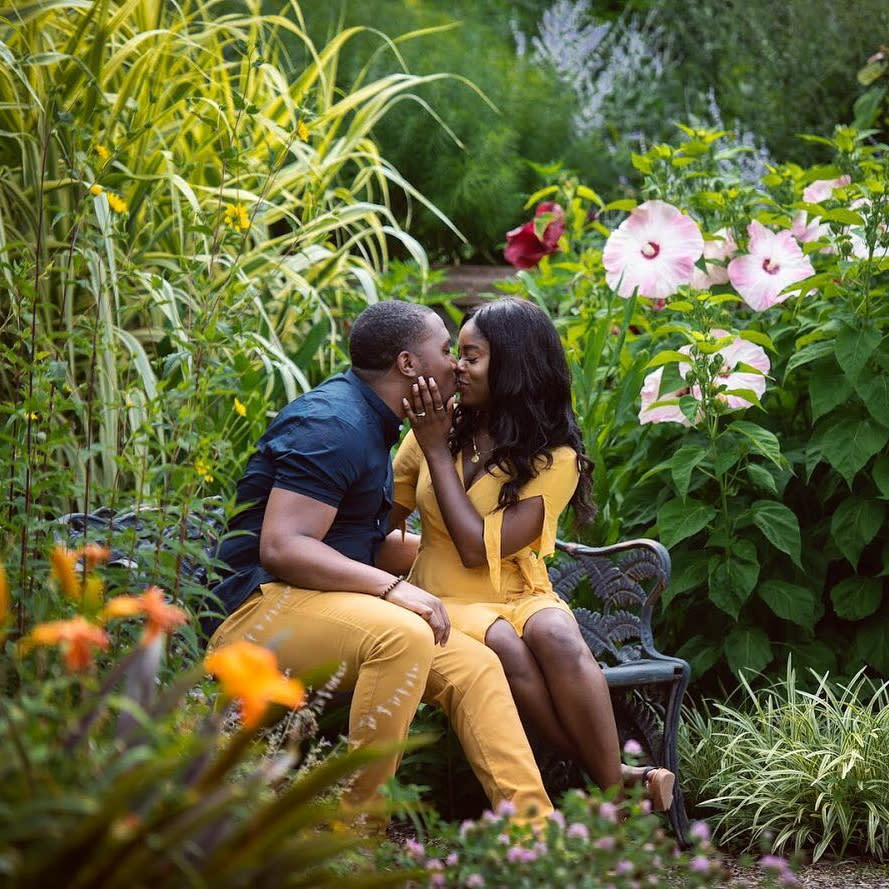 Credit @adrian_etheridge_photography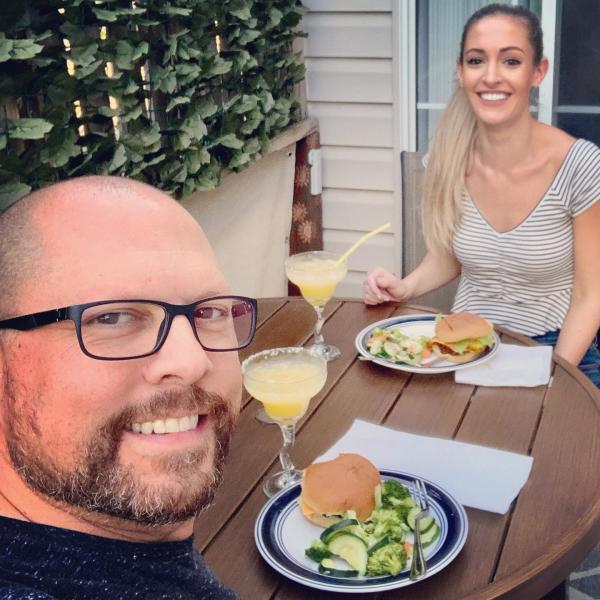 Credit @campingrandy

3. Perfect Your Craft. 
Grab a Take & Make DIY To-Go Kit from A | R Workshop in Taylors! Available for pickup noon-2 p.m. on Saturdays or shipped to your home, there are numerous options from which to select. Work on letter tiles, paint wood blocks or signs, design a pillow cover or doormat, create a hanging plant stand, or live life on the edge and select a "Mystery DIY Kit." Each kit includes all necessary materials like stencils and brushes, stain, and different colored paints—and most importantly, instructions!
If you're not feeling the whole woodworking thing, why not try your hand at artistry? Painting with a Twist is offering curbside pickup of more than 40 paintings to create on a variety of surfaces (Twist at Home!). Who wants to paint on canvas when you can bust out your inner Vincent van Gogh on wooden shiplap pallet? All painting kits include detailed instructions and how-to videos—perfect for those who deem themselves artistically challenged. 
STILL need more options? Crafticity, which normally does pop-up crafting events across the community, has you covered with all kinds of take-home DIY kits available for local pick up. Have a crack at glass etching (maybe that's bad word choice…) or string art. Need to make a Clemson paw? Design a vase with silk flowers? Try your hand at making a succulent planter? Check, check, check.
 
4. Make Date Night, Plate Night. 
Virtual cooking classes can now be considered the greatest thing since sliced bread. Butter yet, courses at Plate 108 can be booked online, and ingredients and supplies for each class are available for either pickup or delivery. Sign up to learn tips and techniques to bake from-scratch French macarons, have a sushi date night plate night, create a seasonal dinner using local, organic foods, or learn all about dough by constructing the perfect calzone, strombolis, and pizza. After all, cooking is just love made visible.

5. It's All a Game ... with Board Games.
Game Night is never overrated. In fact, now's the time to figure out which game is your favorite (Cranium), at which game you can beat your S.O. (Scrabble), and which game you need to get out of playing at all costs (Stratego).
A lot of games are sold out or delayed worldwide, but locally, Boardwalk's got your back. Go on a digital tour of their store, let them know your selection, and drive up for curbside pick-up. Need a recommendation? Two-player games that are always a good choice: Othello, Jenga, Chess, Mexican Train, Bananagrams, Adult Loaded Questions…we could go on and on, and so could the staff at Boardwalk.
Remember, there's a lot of life lessons you can learn from playing games with one another: becoming a better team player, improving your communication skills, bringing out your inner comedian, learning to have (more) fun, and most importantly, gleaning mad respect for the person sitting across from you. After all, nothing says "I love you" more than yelling, "Haha, I just beat you!" while doing your version of a happy dance. (We kid. Don't do that or you'll end up sleeping on the couch. Alone.)
Seriously though, get started ordering what you need for any of these ideas and have an absolutely fabulous date night. 💚
#GreenvilleAtHome
#KillCovidNotSmallBiz
#yeahTHATgreenville