Greenville in the News
Good news about that Greenville spreads fast. And word about Greenville is spreading so fast that we have to work hard to keep up. This is where we do our best to post all the "best," "most," "top" and "coolest" lists we make, the comments the media makes and our latest accolades. Check back regularly. The good news just keeps coming!
Posts from June 2012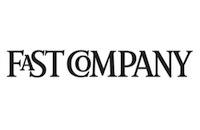 New York, yeah. Silicon Valley, of course. But Greenville? Cleveland? Baltimore? These cities are famous for many things. Their lively tech scenes aren't one of them. Yet as we've revealed in a series of articles over the past few months, some of the most innovative businesses and ideas are springing up in the least likely places.