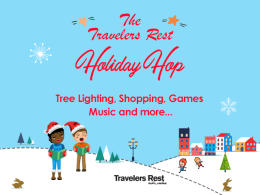 27
Nov 27 2021 - Nov 27 2021
Holidays are about traditions, so restart yours with this hometown holiday event! So much to do in this holiday spectacular with carolers, live music, carriage rides,...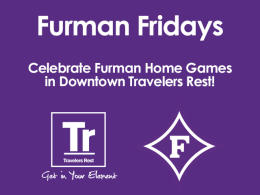 05
Dec 05 2021 - Jan 30 2022
Dates vary between October 16, 2021 - January 30, 2022
To welcome you to the city, TR shops and restaurants are offering Furman Fridays specials and discounts during Furman home football and basketball games! Wear your teams swag...