Juniper
Serving up epic views, food, and drink. Located eight floors above Greenville's Main Street at the AC Hotel, Juniper's rooftop bar and restaurant offers ample space and always-stellar cocktails and food. Drink in gin-based cocktails and a city panorama with a backdrop of the Blue Ridge Mountains.

Be sure to try the Sunday Brunch Elevated to experience a view and menu unlike anything around.

Selected as Greenville's 2022 Top Rooftop Bar by The Rooftop Guide.
Click the drop down below for
more info on this listing
General Information
Days Open:

Wednesday - Sunday

Hours of Operation:

Winter Hours: Wed-Thur 5p-10p | Fri-Sat 5p-12:00a | Sunday Brunch 11a-3p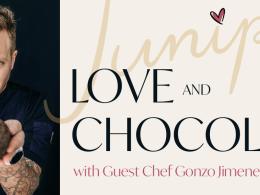 11
Feb 11 2023 - Feb 11 2023
Love & Chocolate: Valentine's Experience w/ Chef Gonzo Jimenez Love is in the air. Celebrate Valentine's Day Weekend with Juniper for an unforgettable, one-of-a-kind...