Trailblazer Park
Located in Travelers Rest, SC near the Blue Ridge Mountains and Furman University, Trailblazer Park is the region's newest performing arts and cultural center featuring panoramic mountain views, a covered pavilion that hosts the Travelers Rest Farmers Market, festival grounds, and an open-air amphitheater. Cyclists and pedestrians can access Trailblazer Park via a spur trail connection to the Prisma Health Swamp Rabbit Trail, a multi-use green-way system that runs along the Reedy River connecting the old railway system between Greenville and Travelers Rest.
Click the drop down below for
more info on this listing
Facility Info
Description

For questions about the space call: 864-834-7958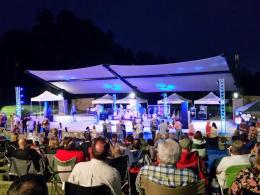 28
May 28 2022 - Jun 25 2022
Recurring weekly on Saturday until Jun. 25 2022
Enjoy free concerts under the stars on Saturday evenings in May and June with a variety of local and touring bands. With beautiful mountain views and cool evening breezes, you...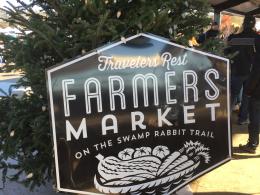 Recurring on the 2nd Saturday of December
Shopping! Santa! Food Trucks! Fun! Bows of evergreen drip from the eves, steaming hot cider warms mittened-hand, carols carry in the brisk air, soft wool encircles a whirring...