Travelers Rest Farmers' Market
235 Trailblazer Dr

Travelers Rest, SC 29690
Click the drop down below for
more info on this listing
Accommodations
Deposit Policy:

0.00

Self Parking Cost:

0.00

Valet Cost:

0.00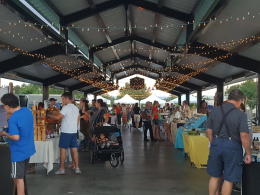 21
Oct 21 2021 - Oct 28 2021
Recurring weekly on Thursday until Oct. 28 2021
Join the Travelers Rest Farmers Market staff at Trailblazer Park every Thursday in October for a small town – get to know your neighbors – community event complete...
Travelers Rest Farmers' Market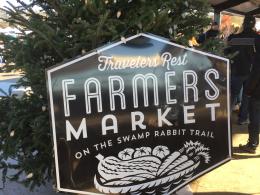 Recurring on the 2nd Saturday of December
Shopping! Santa! Food Trucks! Fun! Bows of evergreen drip from the eves, steaming hot cider warms mittened-hand, carols carry in the brisk air, soft wool encircles a whirring...