Greenville Triumph Soccer
Did you know that soccer is the second-fastest growing sport in America? Upstate South Carolina has long been a hotbed for youth and collegiate soccer, and the Greenville Triumph Soccer Club was established in 2018 as the region's first professional soccer team. The club's goal is to bring people together and create joy through the sport of soccer.
The team competes in USL League One, the third tier of American professional soccer. Coaching the team is U.S. Soccer Hall of Famer and former U.S. National Team captain John Harkes. Triumph SC began play in 2019, finishing as runners-up before winning the league and bringing a championship to Upstate South Carolina in 2020!
Now, the defending champions have returned to their home field and IT'S PLAYOFF TIME! Help cheer on the team to victory as the Triumph play their first home playoff match; mark your calendars for a 7pm kickoff on Saturday, Nov. 13 against the Chattanooga Red Wolves and grab your tickets by clicking the purple button below.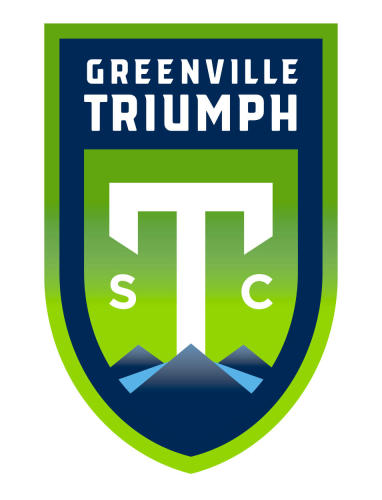 Be sure to stop by the Triumph Team Store at 22 S. Main St. in downtown Greenville. See you on the pitch!
#TogetherWeTriumph