Furman University
Furman University is one of the nation's premier undergraduate liberal arts colleges. The University offers outstanding academics, opportunities for a broad range of talented students with a passion for learning, a robust visual and performing arts program, and competitive NCAA Division I athletics. Our campus in Greenville, South Carolina, is nationally acclaimed for its beauty, and the residential student body is the ideal size to enhance scholarly activity, personal growth and leadership development.
3300 Poinsett Hwy

Greenville, SC 29613
Click the drop down below for
more info on this listing
General Information
Days Open:

Offices M-F 8:30a-5p

ADA Compliant:

Free Wifi:

Minutes To Downtown Greenville:

15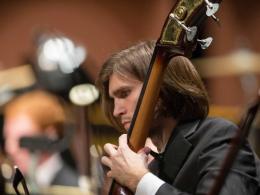 06
Dec 06 2019 - Apr 25 2020
Dates vary between October 25, 2019 - April 25, 2020
The Furman Department of Music has announced its 2019-20 Sound Quality Concert Series. Open to the public, the 11 featured events include performances by the Furman Symphony...