Greenville Swamp Rabbits Hockey
Okay, we admit that ice hockey might not be the first activity that pops into your mind when you're planning a trip to Greenville, SC. But trust us, a ticket to a Greenville Swamp Rabbits hockey game is a ticket to ride on a freight train of fun! Playing their home games at the Bon Secours Wellness Arena in downtown Greenville, the Swamp Rabbits play a full schedule of games from October to April (normally). If you're in town while they're in season, come on down and watch them kick some tail! (It's a Swamp Rabbit thing…)

The 2020-21 season journey for the Kelly Cup began at home on Friday, December 11th, 2020. The season start had been delayed from the original start date of October 16th, but the team is still playing a full, but split, 72-game season. The Swamp Rabbits' ECHL season will conclude with the last match on Friday, June 4, 2021 @ 7:30 pm against the Florida Everblades.

The Swamp Rabbits entered the 2020–21 season with unfinished business on their minds after the conclusion of the shortened 2019–20 campaign. The team finished in third place in the South Division, en route to a chance to compete for the Kelly Cup championship.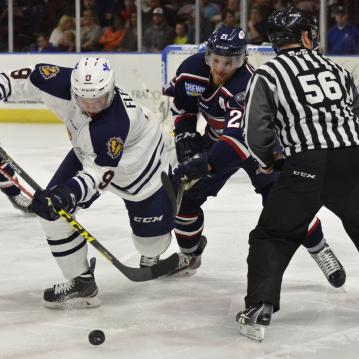 Join the journey towards the Kelly Cup with family-friendly entertainment!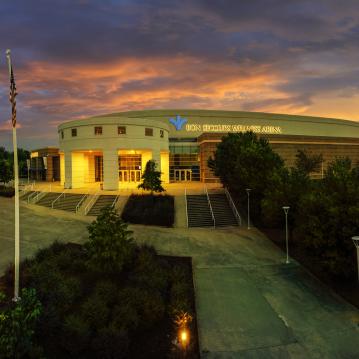 Watch performances in a state-of-the-art venue in the heart of downtown!
Interested in being included (or adding your photos and website) on this page?
Contact Joanne Karkkanen, Visitor & Member Services Coordinator, at jkarkkanen@visitgreenvillesc.com