Discover the hidden gem of Lake Keowee, where endless adventures await! Uncover the best-kept secrets of lakeside dining, where tantalizing flavors dance on your taste buds. Dive into the pristine waters, exploring hidden coves and serene bays. Join us as we reveal the top spots to rent boats and unleash your inner captain. From thrilling water sports to tranquil escapes, Lake Keowee offers it all.
Boat. Float. Repeat. 

With 300+ miles of shoreline, family-favorite Lake Keowee is a real stunner, offering crystal-clear blue-green water and gorgeous views of the Blue Ridge Mountains. Less than an hour directly west of downtown Greenville in the greater Upstate, Lake Keowee is one of the top South Carolina lakes with lots of fun things to do including boating, fishing, water sports, swimming, kayaking, hiking, camping, and picnicking. Covering more than 18,300 acres (making it roughly half the size of Washington, D.C.), the lake is close to a dozen public access areas, and boat rentals are available at several outfitters.
A Cherokee name that roughly translates as "the place of the mulberries," today Lake Keowee is more widely considered the place for boaters. Its sparkling, warm waters fed by Lake Jocassee to the north, and wide, winding channels make this a desirable destination for weekend warriors and second-home owners alike.
At approximately 26 miles long, 3 miles wide, and averaging 54 feet in depth, some describe Lake Keowee as being shaped like a Christmas tree. Its large main channel branches off to form many smaller channels and coves to either side; the 71 islands form the "ornaments."
---
Before you start packing your swimsuit, 
here's everything you need to know about things to do in the area + our insider tips.
If anyone asks you, "Water you doing at the lake later?", we've got you covered.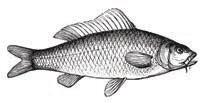 Did You Know?
 
Lake water helps to cool Duke Energy's three nuclear reactors located at the Oconee Nuclear Station, and the force of falling water helps generate hydroelectric power as well.

-Kimberly Collier, Greenville Journal