Cafe And Then Some
South Carolina's only comedy dinner theater offers food and fun. The cafe is available for private functions, or they can take the comedy show on the road and make deliveries to your home, office, or place of choice - perfect for a personal or business event.
Click the drop down below for
more info on this listing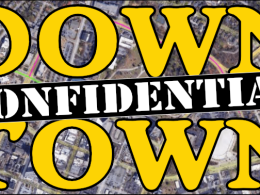 26
May 26 2022 - Jul 02 2022
Recurring weekly on Thursday, Friday, Saturday until Jul. 02 2022
Ever notice that you can't walk very far downtown before the sidewalk is blocked by construction equipment erecting another new condo or apartment high-rise? The folks at Cafe...