Falls Park on the Reedy
A tribute to the Reedy River, which nourished Greenville's beginnings in 1770, the park is now an oasis in the heart of downtown with scenic overlooks, nature trails, pond, landscaped gardens, waterfalls, and a pedestrian suspension bridge.
601 S Main St

Greenville, SC 29601
Click the drop down below for
more info on this listing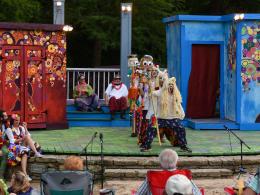 21
Jul 21 2019 - Aug 04 2019
Recurring weekly on Sunday, Thursday, Friday, Saturday until Aug. 04 2019
Shows begin at 7:00pm in beautiful Falls Park, Thursday through Sunday each week during the run of shows. This program is funded in part by the Metropolitan Arts Council which...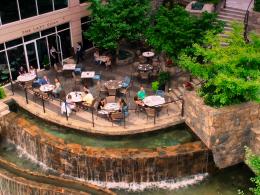 Recurring weekly on Friday, Saturday
Since the first settlers arrived in America, the mantra of exploration has been "Go west." Today, as you consider exploring the history and legacy of Greenville, you are...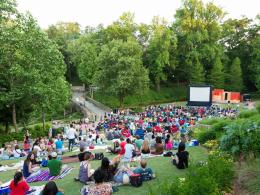 04
Sep 04 2019 - Sep 25 2019
Dates vary between May 1, 2019 - September 25, 2019
Enjoy classic movies, under the stars at Falls Park, when Fidelity Investments Moonlight Movies returns each Wednesday in May and September. Bring your lawn chairs, blankets...