TD Saturday Market
Want to stock up on local produce, treats, and home-grown fare from Greenville's farmers? Head downtown to the bustling TD Saturday Market! Join the lively crowds as mainstreet is transformed into a festive farmers' market. The market features over 75 vendors selling fresh, seasonal goods as well as original, high-quality crafts. Fruits, vegetables, meats, herbs, woodworks, photography prints, and much more can all be found at these unique stalls. All vendors operate within 100 miles of Greenville and craft artisans are highly encouraged to use locally sourced supplies.

TD Saturday Market was first launched in 2003, when downtown Greenville was just beginning to flourish into the vibrant hub that it is today. The first market consisted of roughly 20 vendors. In the years since, the market has continued to grow alongside downtown. In 2007, the market relocated to Main Street, where it now occupies two whole blocks. The market even offers exciting entertainment including live music, children's activities, and chef's demonstrations sponsored by partnerships with local organizations.

TD Saturday Market is open from 8:00am until noon every Saturday from the beginning of May through the end of October. Treat yourself to the best local goods that Greenville has to offer!
Click the drop down below for
more info on this listing
Accommodations
Deposit Policy:

0.00

Self Parking Cost:

0.00

Valet Cost:

0.00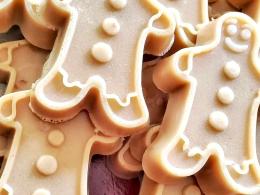 Join us at the TD Saturday Market Holiday Edition to shop for holiday gifts! This special market will feature seasonal produce, specialty items (honey, fresh pressed juices,...
Main Street Downtown Greenville